No WordPress needed.
Just copy & paste a couple lines of code and skip the cumbersome theme customizations.
Save time on installation & configuration
DropInBlog naturally inherits your existing CSS
Embed into any existing page, skip the hassle of WP themes
Stop worrying about plugins, updates and security holes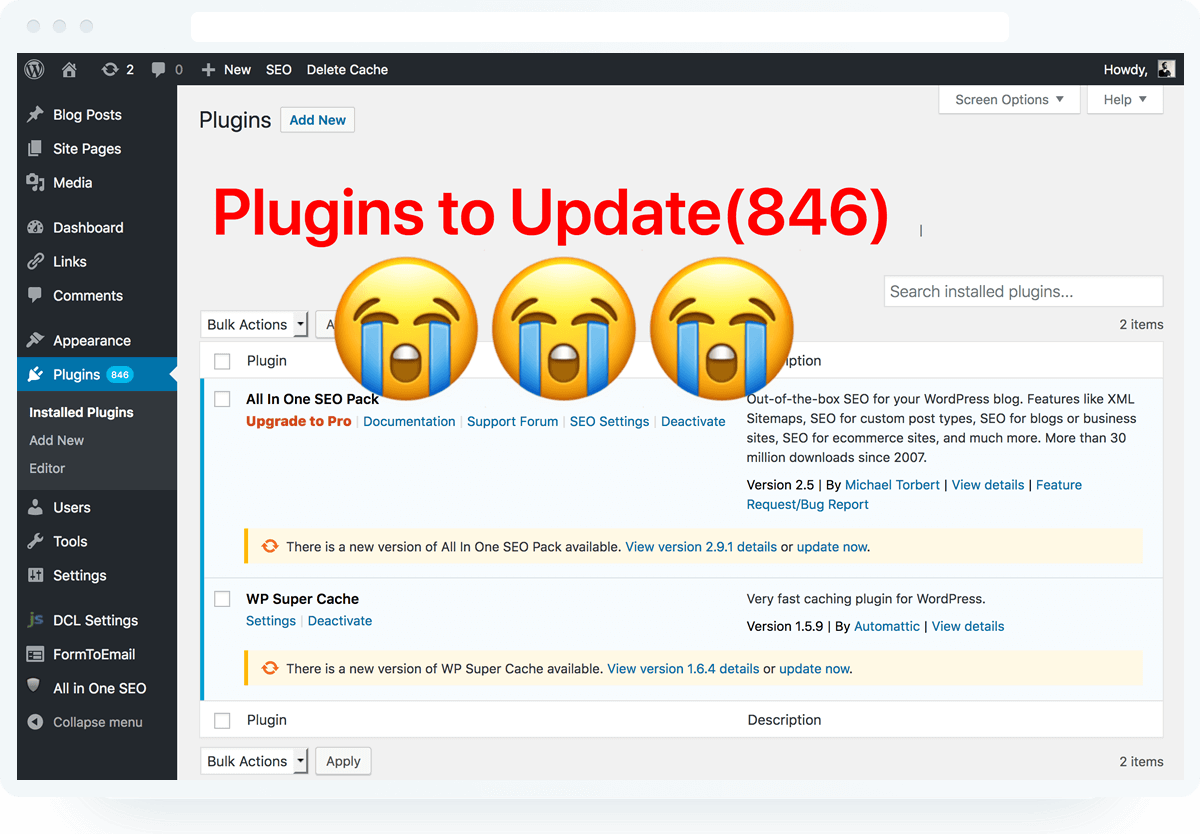 DropInBlog embeds in just 3 minutes.
Get straight to blogging. Unbelievably simple setup process.
Quickly drop into any existing page on your site
Only a couple lines of code to just copy & paste
That's it, you're done!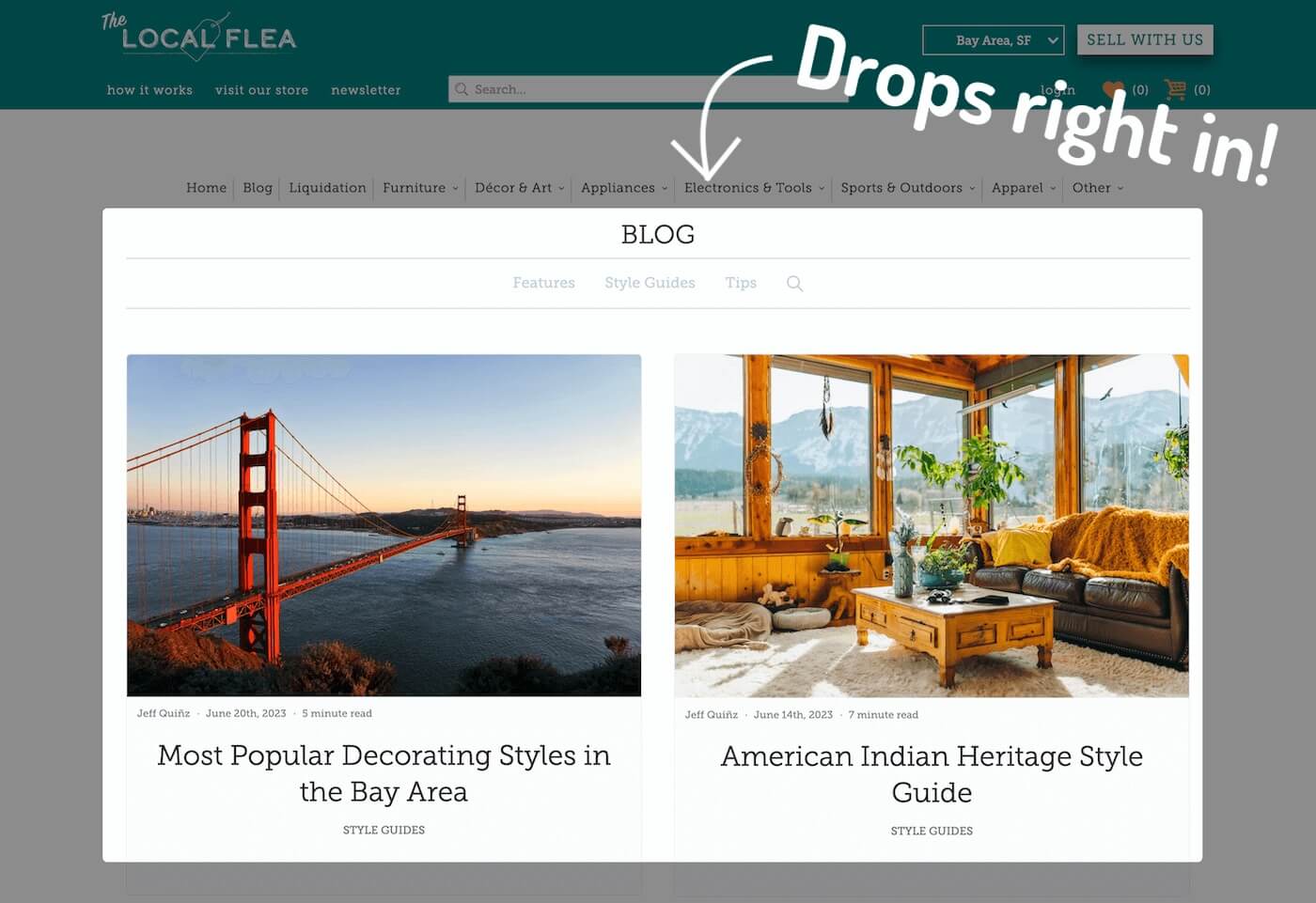 Blogging made easy.
All the features you need. None you don't. Focus on writing not complicated interfaces.
Simple control panel makes writing posts a breeze
Embed videos from YouTube and Vimeo
Add featured images to any post
Easy file and image manager
No hosting to worry about, cloud based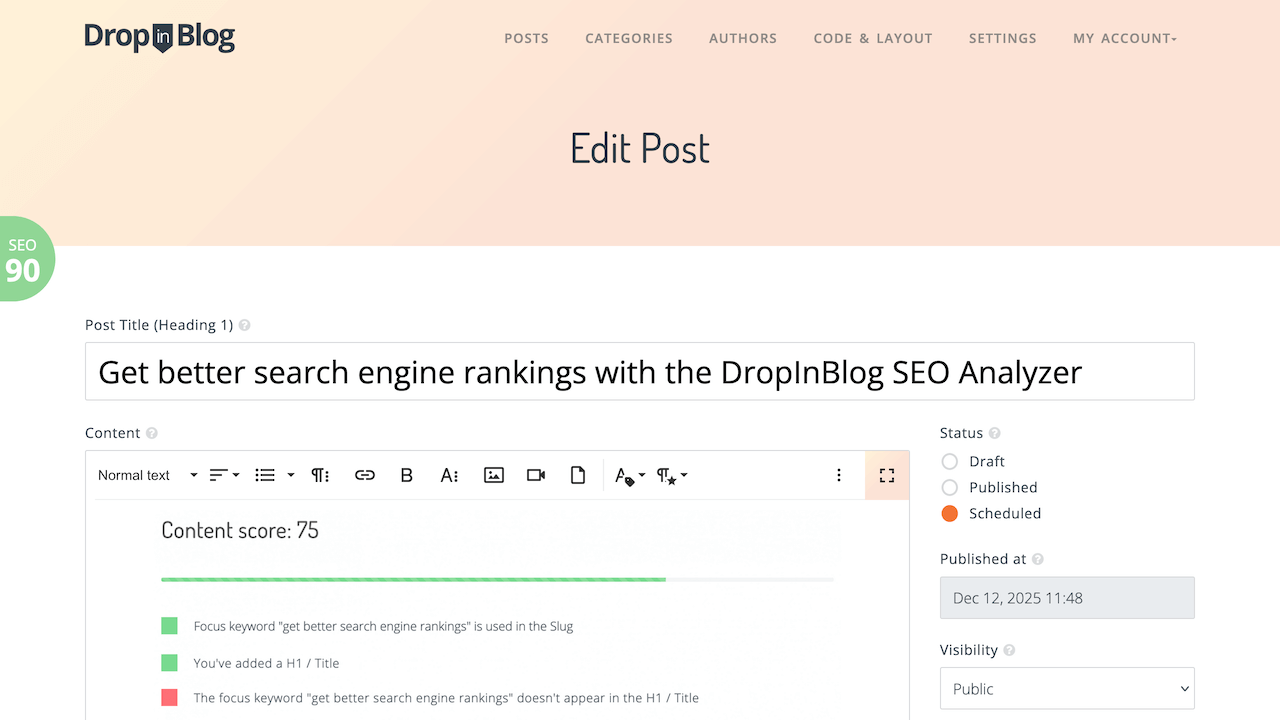 World Class Support
---
You're never alone with DropInBlog. Hear what our customers say about our support team...
SEO friendly out of the box.
You focus on the blogging, the SEO fundamentals are already done for you.
Naturally SEO friendly page content
Quickly edit page titles, and meta descriptions
SEO friendly URLs
Lightning-fast static blog post pages
SEO post analysis as-you-type
Schema for Structured Data
No SEO plugins to install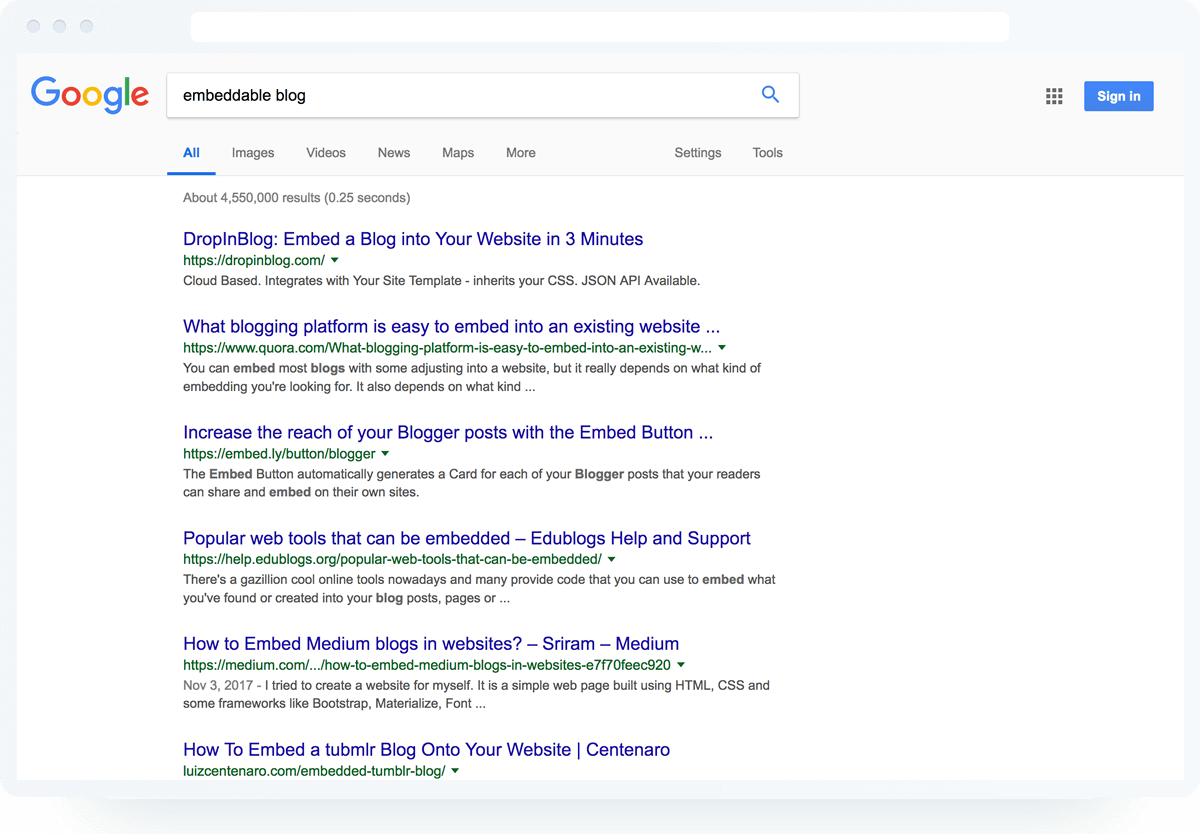 I finally found a solid alternative to Wordpress. DropInBlog is so much easier to use.
Flexible Integration Options.
DropInBlog has a variety of integration options which let you output your blog data anywhere you like.
Easy copy & paste setup with our standard JavaScript integration
Inherits your CSS automatically
Easy to customize the look of any element
Granular user permissions for full control
Simple to use JSON API for advanced integration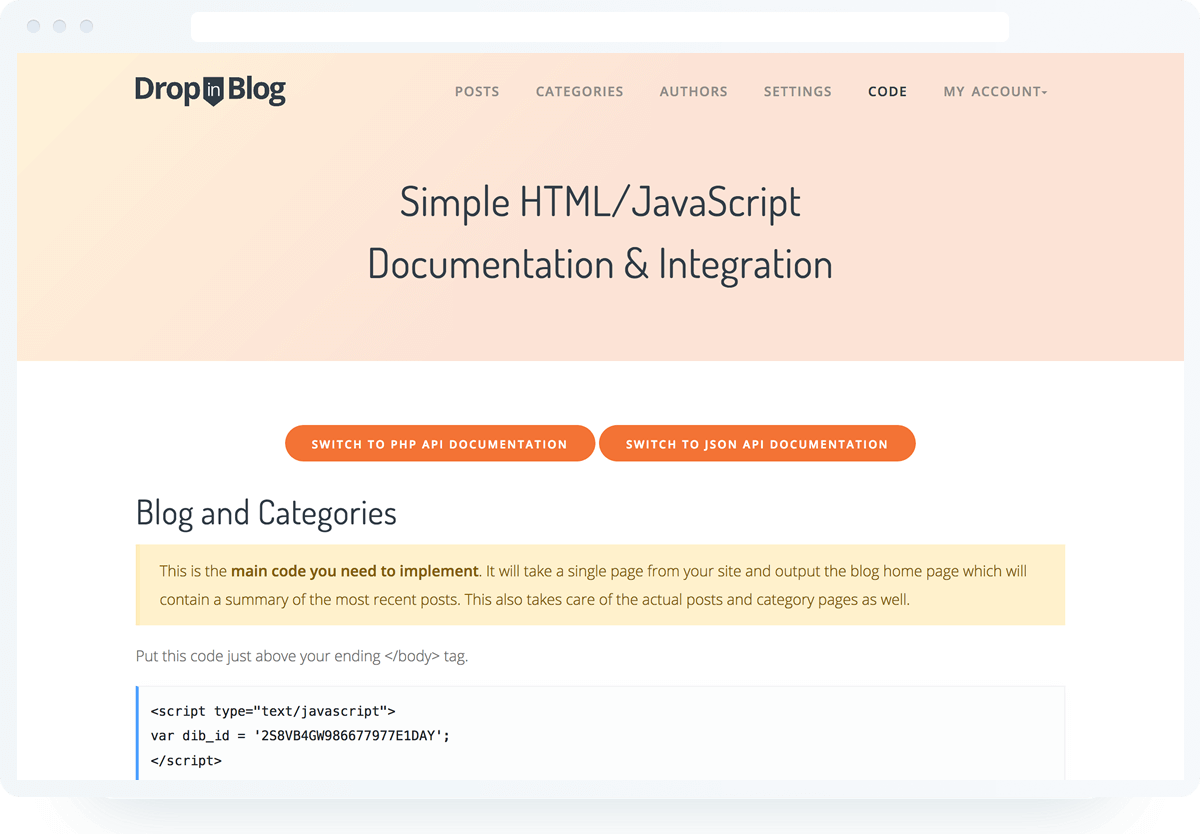 Get started embedding a blog into your website right now